If you are reading this article…you must be a lot like I was when I first started delving into the possibility of making money online. I was looking for the secret to financial success online. The "silver bullet" if you will. I've bought countless products, ebooks and have researched hundreds (if not thousands) of articles all over the internet. So do you want to know the secret? Do you REALLY want to know!?
Ok…here it is…
THERE ISN'T ONE! YEAH BOY! lol
Yeah I know…disappointing, right? WRONG!
You see, the fact that there isn't a secret is even BETTER news than the possibility of there being secret. Why? Simple. So let me throw it out there for you.
IF THERE IS NO SECRET TO FINANCIAL SUCCESS ONLINE THEN THAT MEANS YOU CAN STOP LOOKING FOR ONE!
Sorry for the CAPS yelling there. But seriously. There isn't one.
There is no magic guide out there that will tell you some snippet of information or some magic spell to cast that will immediately give you the know-how to make it big over night. There is no product that will miraculously create a button that you press that will fill your bank account with countless dollars.
I frequent the Warrior Forum from time to time and in the beginning of my quest for knowledge I posted questions all the time. I replied on threads, checked out WSOs (Warrior Special Offers) and I still struggled with "the next step". It may even be safe to assume that if you're reading this, you may be in the same boat as I once was. For all I know, you may have purchased a WSO just the other day only to find yourself with more questions than answers.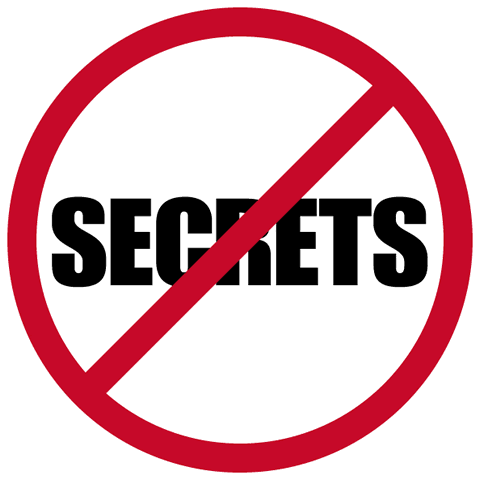 So what DOES it take to have financial success online? Well honestly? It just takes 3 things:
1.) You need a Product to sell.
2.) You need traffic to see your Product.
3.) You need to convert your traffic into sales.
So to sum it up in layman's terms… You need to have something to sell and people to buy it.
This "something" could be a product, a book, a training course etc. It doesn't matter. You just need something to sell and people willing to buy it.
The real questions are:
How are you going to drive that traffic to the product and what steps are you taking to convert that traffic into sales?
The above questions are the closest thing to having a "secret" when it comes to financial success online. I'll be writing another article down the road with more information regarding those questions above, but for now; I'd prefer not to get too sidetracked. The point that I'm making is that people look at making money online as such a difficult thing to do. Granted, it's not easy. But with a little hard work and focus you WILL make money. The biggest problem is people give up too soon or don't have the proper path to follow to ensure results.
Now, I planned on not making this article too long and if I really wanted to get into the metaphorical meat and potatoes of it I could turn it into a book itself. Thankfully, there already is a book out there that covers a lot of what I'd be talking about. It's called IM Revolution. It was written by a guy who's name is Matt Lloyd. He's on fire right now in the Internet Marketing world. It's a 10 dollar book but it is one of the best books I've read.
Without making this article sound like a sales pitch, I'll just say this. The book doesn't give you any secrets. It doesn't give you fluff about how you can make money overnight. It just tells you what he did and what he's doing to achieve the success many of us want to have.
Ok enough of that. Back to the last few lines of my awesome and cleverly written article. 😛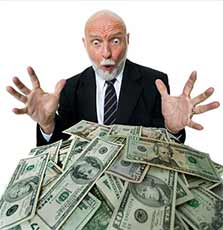 The point I really am making is that you need to STOP looking at online success as something that is hard to achieve. It's something that so many people are doing and thriving at. So many people are quitting their jobs, working from home and living a life they've always wanted to live.
So stop looking for the "secret" and start applying what you've already learned.
If you have any questions at all, feel free to leave a comment. I'll do my best to answer any questions you have.
Thanks for reading!
The following two tabs change content below.
Doug Johnson is the Founder of Ctrl-Alt-Success.com. He takes pride in helping people succeed in their marketing endeavors. If you're looking to generate more traffic, find additional revenue streams or just a shift in mindset, he can help. Add him to Skype at http://skype.ctrl-alt-success.com or give him a call: 563-277-7457
Latest posts by Doug Johnson (see all)