If you have been looking to find ways to make a steady income online, you've probably already delved into ideas of making a website. The great news is that you have a limitless opportunity to make money with a website as long as you lay out the proper foundation first. The bad news…is that it's going to take a little bit of effort on your part! Making a website IS easy, it just isn't as easy as most "gurus" say.
Too many "gurus" try to sell their products and services with the idea that they can set up a website for you in a matter of minutes and the money just starts pouring in. Sounds great right?
Too bad it's a lie.
The truth is that making a website isn't something you should just throw together. Making a website is like a home you are building for your family. Would you just throw some beams up, hammer some nails and say "TA-DA!"? Of course not, you'd want to find reputable contractors, electricians, plumbers, etc. to ensure your house was built properly to last for years to come.
Making a website is the same concept, but instead of building it for shelter…you're building it to do three things…and they sound so damn simple that people often overlook at least one of them.
Ready?!
1.) Get traffic.
2.) Generate a subscriber base with that traffic.
3.) Monetize that traffic. (AKA – Traffic conversion into sales.)
Yep, that's it. There is no magic formula. In fact,  making a website is the EASIEST STEP!
You might be thinking… "But Doug! I don't know the first thing about making a website!"
Well my dear readers… fear not! For I shall help on this endeavor!
Okay, cheesiness aside…I am going to share with you a list of things you will need to make sure you are taking the proper steps when making a website. I do want to say this though… This article doesn't guarantee success. Success comes from WITHIN YOU. Success comes from being persistent and consistent. I can help lay out the ground work on what is needed; but ultimately, it's up to you on what you do with it.
So now that we've gotten that stuff out of the way, let's begin! What is needed when making a website?
Making a Website STEP 1: You need a domain name.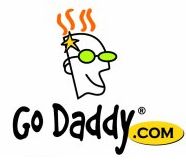 As obvious as this is. It definitely is the first thing you need to figure out. Your domain name IS your home/business address on the web. If you're making a website. It should be catchy, creative and easy to remember for your potential customers/prospects/readers. Have you seen some of these domain names that are out there? They are a nightmare to remember! How many lost opportunities have happened due to a poorly named website?
For example (and this is a silly one)…if you were making a website that was promoting a sales product, you probably don't want your domain to be called cats-r-us.com.
You need your domain to be on relatively the same page as what your focus needs to be.
So where can you get a domain name?
There are countless sites out there that allow you register a domain name. I personally use GoDaddy. Their prices are fair (between 8 – 15 bucks a year) and I've never used anyone else for a domain name when making a website. It's relatively easy to navigate around and they have never disappointed me. One thing you DO need to know… try to steer clear of .info, .biz and other site extensions like those. Most of the population on the internet tend not to visit those due to the bad rep they have gotten from scammers in the past.
Click here to start Step 1 of Making a Website!
Making a Website Step 2: You need a hosting service.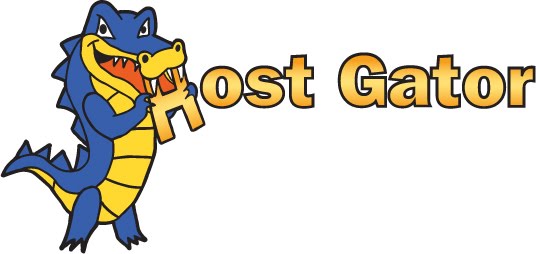 For people who are new to making a website, they often make the mistake of assuming that once they get a domain name that they can start building their site. Unfortunately it doesn't work that way.
A domain name is simply the address. Now you need a "building" to store all of your stuff. That's where hosting comes into play.
Godaddy offers hosting packages but in my opinion, there is a better option.
Hostgator is that option. For $15 a month or so, you can get UNLIMITED hosting. What does that mean to you? That means for 15 bucks a month, you can host as many domain names, email address, FTP addresses, etc, etc. So if you are making a website or looking to capitalize on numerous websites…this is by far the best option. Hands down.
Click here to start Step 2 of Making a Website!
Making a Website Step 3: You need an FTP program.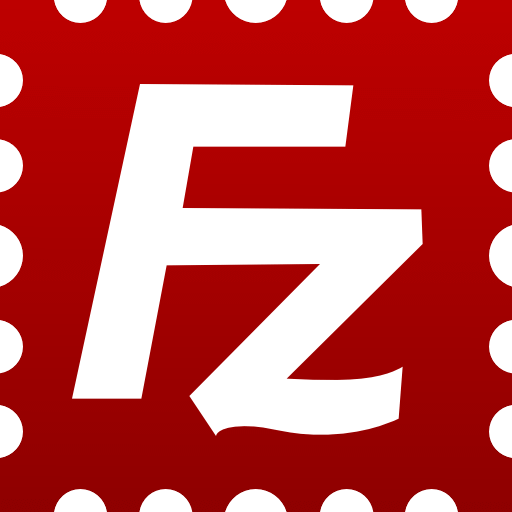 Don't let this turn you off. There are many that are free and pretty easy to use. On top of that, there are countless guides out there on how to use them. I can almost guarantee you that you have some friends who know how to use these as well.
An FTP program is what sends the information to your website (pictures, files etc.) Think of it as the vehicle carrying groceries to your house.
This step doesn't need to be too in-depth because you just need to install it. The one I personally use is 100% free.
Go ahead and download it, check it out, read some guides and you'll be fine.
Making a Website Step 4: You need a content management system. (CMS)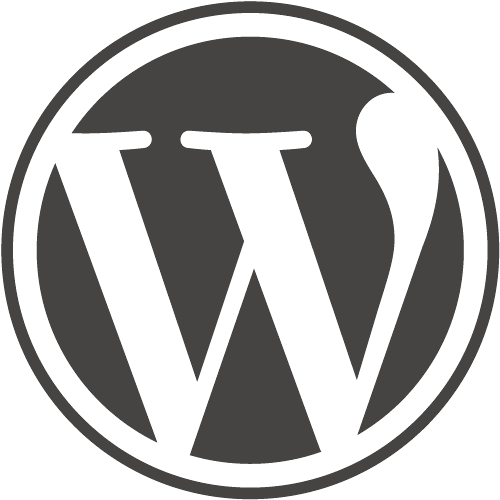 When making a website, you NEED a good managing back-end. This could be an article in itself due to how many there are out there, but I'll just include one; the one I use.
Think of wordpress as your painters/landscapers. The purpose of wordpress is to give you a back-end to your website that allows you add content, articles and media VERY easily. It was designed to help the "newbies" build websites and add content without having to know webdesign.
Granted, it's not fool proof and you'll need to get familiar with it. But ultimately it's the best (and one of the only good ways in my opinion) to generate a user-friendly site for your readers.
Making a Website Step 5: You need a theme.
Once you have wordpress installed, you can look into getting a theme for your site. For example, ctrl-alt-success.com is using a wordpress theme. This saves you a lot of design time and all in all makes your website look fresh and new. The last thing you want is an ugly site. They just don't keep visitors there too long. Would you paint your house a poopy green? Of course not, you want it to attract visitors, don't you? (PS. If you like poopy green…then more power to you, but don't use it for a color.)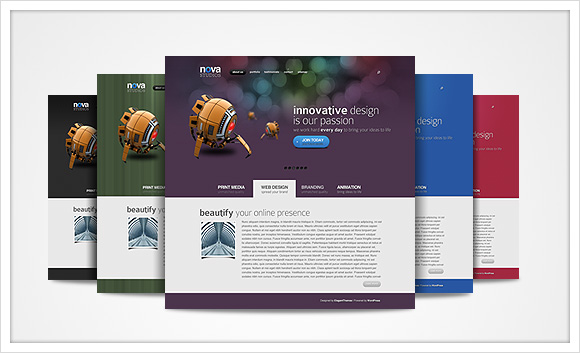 I get my themes from ElegantThemes. For 40 bucks a year you get access to 70+ themes that all look GREAT. You can even see a live demo of the themes before you download them to see if it's something that caters to the direction you're going in. What's nice as well, is that you can install multiple themes, change them on a whim and all of your content will stay in place. All a theme does is change the look and feel of your site.
One thing to mention… Even though some of the themes have a bunch of "sizzle" and glamour, ask yourself if you REALLY need that for your site. Remember, it's easy to start simple and build up than to start extravagant and build down.
Click here to start Step 5 of Making a Website!
Making a Website Step 6: You need content!!!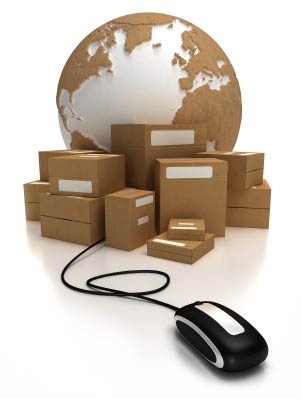 It doesn't matter how big your house is. How amazing it looks on the outside…if you have no furniture, no appliances and no decorations…people just aren't going to stick around. Content is by far the MOST important step to making a website. Unfortunately… it's also the most time consuming.
Now, there are several options for you:
– You can write the articles yourself (like I've been doing.)
– You can outsource the work to other writers. (Using Odesk.com you can find people to write for 5 bucks an article.)
– You can find guest writers/bloggers to contribute content.
Whatever works best for you is fine. The only key factor is that you need to make sure that it's quality content. Having a bunch of words that don't really tell the readers anything is only going to make you look like an idiot. lol
A good guideline for starting out with content is to complete the following:
1.) A "home" page. Tell your readers what your site is looking to achieve. (300-500 words)
2.) An "about me" section. Tell your readers who you are. (300-500 words)
3.) A "contact us" section. Let the readers know how to get in touch with you. (A contact form will suffice)
4.) 3-5 articles that are relevant to what you're trying to promote/talk about. (Each article should be at least 400 words)
Not only does content provide your readers with information, it also allows the search engines to find you easily….which leads to…
Making a Website Step 7: Search engine optimization!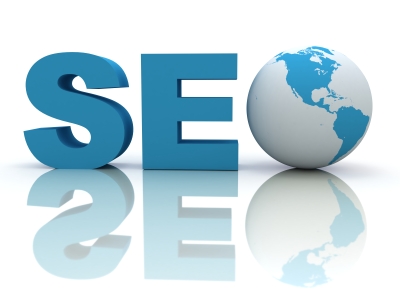 Once again…this is definitely a section that could not only be another article…but an entire website! So to save some time for your reading…I recommend you subscribe to my newsletter on the right hand side of this page and you will receive a free 19 page e-book about SEO and how to use it. Think of SEO as the directions you'd give to your friends to find your house.
Also, I use an incredible tool called Jaaxy. It's a keyword search tool that allows you to find certain keywords as well as how many people are looking for those specific words online at any given time. There are also a few training videos and articles that talk a little bit about why keyword research is an important part if you are making a website.
Click here to start Step 7 of Making a Website!
Making a Website Step 8: You need an email auto-responder!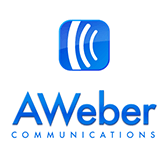 Have you ever signed up for a newsletter from a website you frequent? As soon as you do, you receive an email with information about their products, maybe information on a new article that was published or just an article in general. Think of an auto-responder as a butler that delivers information to your house guests 24/7.
Essentially how it works is this…
You type in your name and email address and press submit. It then sends that information to an auto-responder service. That service then sends out periodic emails that HAVE ALREADY BEEN WRITTEN BY YOU at a scheduled time. (I recommend once a week for most things.)
The service does all the hard work for you, you don't have to manually email all of your subscribers.
This is the MOST profitable step if you are making a website. Once they are on your list, they will stay on your list until they ask otherwise. Why is this so huge? Well, let's say you were promoting a product that you made $100 dollars in commission on. Now let's say you have 10,000 subscribers to your newsletter. (Some marketing gurus have 100K subscribers!) NOW let's say out of those 10,000 subscribers, 2,000 open up your letter. (20% open rate is pretty common). Finally…let's say 5% of those people make a purchase. That's a potential $20,000 in commission that you just made off of one email.
Now that's pretty damn cool if you ask me.
The auto-responder I use is a service called Aweber. It's only a dollar for the first month and after that it starts as low as $19 bucks a month. It goes in tiers depending on how many subscribers you have. At the time of this writing, $19 a month supports up to 500 subscribers. (Still, if you use this tool when making a website, that's potentially $500+ dollars in commission that you could be getting!)
Click here to start Step 8 of Making a Website!
So there you have it. Granted, this may have been a long read but those are the steps needed to make money with a website. You're always going to want to keep adding new articles, new content and new reasons for your readers to come back but in time you can have a solid work from home business if you put in a little effort.
Thanks for reading information on making a website!
The following two tabs change content below.
Doug Johnson is the Founder of Ctrl-Alt-Success.com. He takes pride in helping people succeed in their marketing endeavors. If you're looking to generate more traffic, find additional revenue streams or just a shift in mindset, he can help. Add him to Skype at http://skype.ctrl-alt-success.com or give him a call: 563-277-7457
Latest posts by Doug Johnson (see all)