Before I begin, I want to point out that I'm a heavy advocate of investing in your business.
I've personally spent thousands of dollars investing in my business and have made thousands of dollars in return from it.
But let's be honest. Not all of us have the opportunity to spend that kind of money starting out.
So if you're not in the best financial situation; what do you do?
Well, if you are able to afford $200 or less. I'll tell you.
I think it's important that I establish a few things first.
1.) Don't expect to make millions.
All of the things you've read that promise a $20 solution to untold riches are lies. You can certainly make money online on a shoestring budget, but it will take a little time to establish the financial goals you want.
2.) Give it time.
You're going to need to invest some of your time. You're going to have to be persistent.
With that said…
How to Start an Online Business for Under $200 – The Tools You Need
(Please note: Some of these links are Affiliate links. I do make a little commission off of them. But these are the tools that I personally use and recommend. If you'd rather not "reward" me. You're more than welcome to Google the names and get them. You'll be paying the same price regardless.)\
1.) You need a domain name. ($8-15 a Year)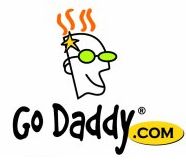 There are countless sites out there that allow you register a domain name. I personally use GoDaddy. Their prices are fair (between 8 – 15 bucks a year) and I've never used anyone else for a domain name when making a website. It's relatively easy to navigate around and they have never disappointed me. One thing you DO need to know… try to steer clear of .info, .biz and other site extensions like those. Most of the population on the internet tend not to visit those due to the bad rep they have gotten from scammers in the past.
2.) You need a hosting service. ($4-15 a Month)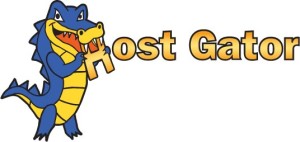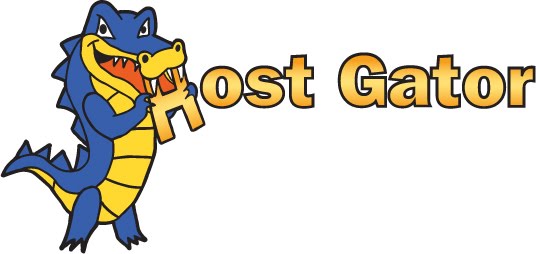 A domain name is simply the address. Now you need a "building" to store all of your stuff. That's where hosting comes into play.
Godaddy offers hosting packages but in my opinion, there is a better option.
Hostgator is that option. For $15 a month or so, you can get UNLIMITED hosting. What does that mean to you? That means for 15 bucks a month, you can host as many domain names, email address, FTP addresses, etc, etc. So if you are making a website or looking to capitalize on numerous websites…this is by far the best option. Hands down.
3.) Get WordPress (Free)

When making a website, you NEED a good managing back-end. This could be an article in itself due to how many there are out there, but I'll just include one; the one I use.
WordPress is your back end to your website. This is going to be the foundation of what your business is built on.
4.) You Need a Theme (Free to $99)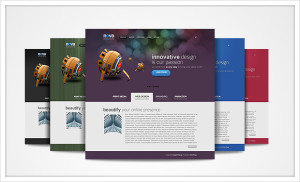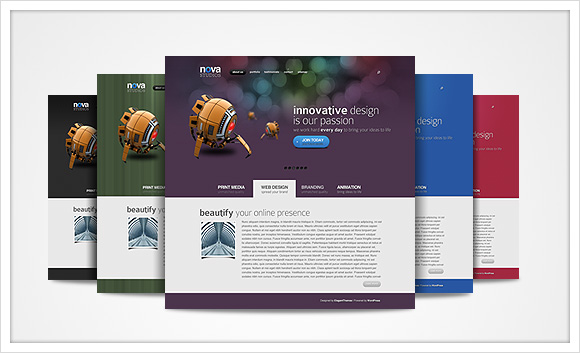 Once you have wordpress installed, you can look into getting a theme for your site. For example, ctrl-alt-success.com is using a wordpress theme. This saves you a lot of design time and all in all makes your website look fresh and new. The last thing you want is an ugly site. They just don't keep visitors there too long. Would you paint your house a poopy green? Of course not, you want it to attract visitors, don't you? (PS. If you like poopy green…then more power to you, but don't use it for a color.)
With ElegantThemes. For 40 bucks a year you get access to 70+ themes that all look GREAT.
There are a lot of other options out there. From free to paid. It's really your choice, pick the one that reflects what you're trying to do.
5.) You need an auto-responder ($19 a month)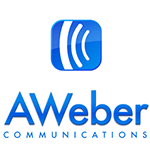 Have you ever signed up for a newsletter from a website you frequent? As soon as you do, you receive an email with information about their products, maybe information on a new article that was published or just an article in general. Think of an auto-responder as a butler that delivers information to your house guests 24/7.
The auto-responder I use is a service called Aweber. It's only a dollar for the first month and after that it starts as low as $19 bucks a month. It goes in tiers depending on how many subscribers you have.
So far on the high-end. You're looking at Right around $130. Not too bad, right?
Now what?
Now that you have all the tools you need. Here's what I would suggest you start doing.
1.) START BLOGGING
This is where the rubber meets the road, guys and gals.
You need to stay consistent on this as well. You don't need to post every day, but you DO need to have a consistent method and schedule. If it's 2-3 times a week, great. But schedule it. Commit yourself to posting 2-3 days a week. Try doing every Monday, Wednesday and Friday.
What are you going to write about? Make sure it has to do with the industry you're in.
Make the content valuable. It doesn't have to be ground breaking. But it DOES have to be interesting. Remember, you're writing for your audience. Not the search engines.
2.) Have a Call to Action
Every. Post. You. Make.
Make sure there is a call to action. It can be anywhere from saying, "If you're interested in learning more about XX, click the link below and see what I'm doing/using."
If you go through my articles. You'll see calls to action.
They don't have to be pushy or insincere. They just need to let people know that you have a solution to the struggles they may be facing.
3.) Social Syndication
After you make your blog post. Post the links on your social networks. Facebook, Google+, Twitter, Pinterest, Etc.
Don't just post the links, either. Post the link with a little summary of what it's about. Make a catchy headline/description to entice people to click the link. Most importantly, ask them to reshare and comment. You want your posts to spread.
(Side Note: For twitter, since you have a character limit. I recommend you use TinyURL to paste your blog post into to shorten the URL.)
4.) Broadcast Your Post With Your Autoresponder
If you already have subscribers or are starting to get subscribers (which you should be if you're consistent with these steps.)
After every post you write, you should set up a broadcast to your subscribers and let them know that you have written another post. This is just as important as Step 3. So make sure you're asking them to reshare and comment.
5.) Rinse, Lather and Repeat. Always Repeat.
If you maintain a steady schedule and give yourself time. You WILL start seeing results. It may come in the form of subscribers or sales. But you will see results.
Let me be realistic and honest though… It's not going to happen over night.
For this blog, it took me 3-4 weeks of consistent and steady posting to start gaining traction. And that was mostly posting 3-5 times a week. (excluding the last couple weeks due to traveling).
Stay consistent. Stay focused. Give value.
You will get results. Once you start getting your first couple of sales. Decide on how much of your profit you could devote to other methods of traffic.
Consider Bing Ads or Google Ads to get more followers to your page.
It takes time, my friends…but it is worth it.
Until Next time.
PS. If you have a budget to invest in a blog but would like to see the highest converting Affiliate Business I've ever been involved in. Click the link below. (Call to Action – Hint hint)
The following two tabs change content below.
Doug Johnson is the Founder of Ctrl-Alt-Success.com. He takes pride in helping people succeed in their marketing endeavors. If you're looking to generate more traffic, find additional revenue streams or just a shift in mindset, he can help. Add him to Skype at http://skype.ctrl-alt-success.com or give him a call: 563-277-7457
Latest posts by Doug Johnson (see all)