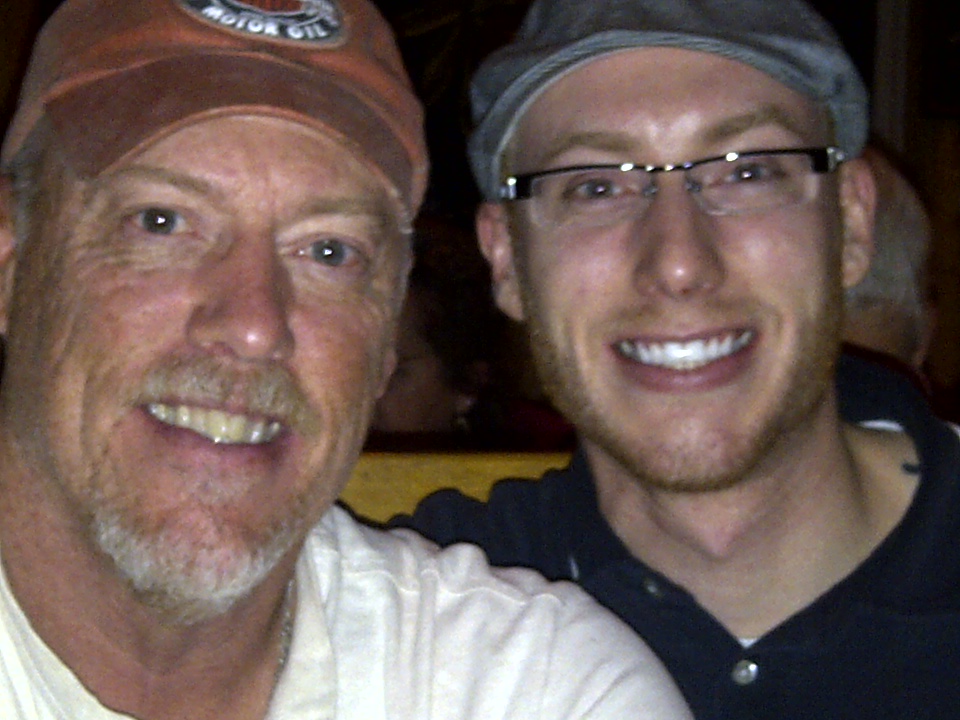 Hey all, Doug here (the guy on the right, my dad's on the left), thanks for checking out my web page.
Hello all. My name is Doug Johnson. Founder of Ctrl-Alt-Success.com.
I take pride in helping people succeed in their marketing endeavors. I'm 30 years old, a father of two and at the time of this writing; engaged to an amazing woman.
If you're looking to generate more traffic, find additional revenue streams or just a shift in mindset, I'm here to help in anyway I can.
I remember when I first started building websites and trying to get into internet marketing. It was quite a doozy! I've made many mistakes, many poor choices and it has costed me plenty of money. Thankfully for you, my mistakes will help you get the most out of what I am hoping to provide for you.
I pride myself in providing visitors and readers with completely unbiased and honest articles that can range anywhere from product reviews, how-tos, insights into different mindsets and sometimes just a simple thought I had and wanted to write about.
Anyways, I started this blog to hopefully show others how to get the most from their God given potential. My sincere hope is that you have found it helpful.
With Warm Regards,
Doug
The following two tabs change content below.
Doug Johnson is the Founder of Ctrl-Alt-Success.com. He takes pride in helping people succeed in their marketing endeavors. If you're looking to generate more traffic, find additional revenue streams or just a shift in mindset, he can help. Add him to Skype at http://skype.ctrl-alt-success.com or give him a call: 563-277-7457
Latest posts by Doug Johnson (see all)