Over the next two articles, I wanted to cover 10 Myths About Making Money Online.
I know I tend to be a little prejudice towards the Warriorforum… but seriously, when it comes to what NOT to do in internet marketing; it's laden with perfect examples.
These myths aren't necessarily in any particular order. All of these myths, if truly believed to be fact; will help you never succeed in online marketing. So if never making a dime online floats your boat, by all means visit the Warriorforum and buy a few WSOs (like I did my first 9 months struggling to make any money).
With that said, carry on my wayward son. There is peace when the reading's done.
Myth #1 – You Can Make Thousands of Dollars a Month Through Micro Niche Sites
For those of you who aren't familiar with what these are…be thankful.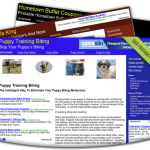 Here's a summary of what a Micro Niche Site is: You find a niche. This niche could be for furniture for example. You then find a "sub-niche" around furniture. It could be a specific brand of furniture. Or perhaps furniture only made in a specific country, etc. You decide on your niche by doing research and factoring in what sites are ranked on the first page of Google for it.
If the niche seems viable, you start building a site.
So let's say after researching, I came up with the micro niche of Stressless Furniture (I'm adding the manufacturer's link here out of respect. They do make wonderful furniture lol).
With that niche, I decide to make a quick blog site via wordpress with an "about us", "contact us" and 3-5 articles I've written that talks about the Micro Niche I selected. The articles have affiliate links and/or amazon links that allow me to get paid for anything people buy. I also have Google Adsense set up on my site so that people who click the links from Google Adsense I get paid a little bit for that as well.
Sounds pretty easy right? Well, it actually is pretty easy…but it doesn't work.
Here's Why It's A Myth: The fact is this actually worked years ago and people made a killing doing it. The problem is that 99% of the sites out there were SEO optimized for the search engines and not the actual readers coming to the site. Don't believe me? Go ahead and browse a few micro niche sites and see how awful the articles are. You can tell they were either spun articles or written by someone who doesn't do english good (pun intended).
Also, in order to make "thousands a month" like many micro niche pushers claim. You'd have to have 30-50 of these sites up and running because you'd be lucky to make 10-25 dollars a month off of each of them. In fact, I tried a Micro Niche site, was ranked #1 in Google and made a WHOOPING $4.34 over 2 months. (You know you're jealous.)
Myth #2 – You Can Make Money With a Simple "Push Button Software/Plugin/Automation System"
I fear including the link I'm about to throw here because I don't want you to get sucked into the copy and falsities most of these products dish out. But here you go, don't say I didn't warn you: http://www.warriorforum.com/warrior-special-offers-forum/.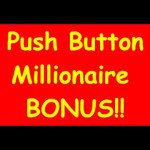 Take a quick gander at those offers. Most of them are talking about making money on auto pilot or some gimmicky push button software that will double, triple or quadruple your earnings, etc.
It sounds nice though, doesn't it? You spend $29.95 for a "special" plugin that once installed you can sit back and let the money pour in. Or maybe you spend $97 on a "proven system" that after your initial 60 minute set up, it goes on auto pilot and you can sit back and collect your paycheck.
Here's Why It's a Myth: It's quite simple, really. IT TAKES WORK TO MAKE MONEY ONLINE! I wish I could beat that into everyone I talk to. You can't expect a program to do all the work for you. Yes, you can use plugins to compliment the work you're doing already. But there is absolutely NO way a system or plugin will be a simple "set it and forget it" solution. Every person who says otherwise is trying to shovel something for you to buy down your throat.
Myth #3 – The Money is in the List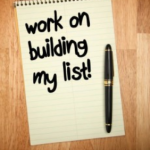 You've heard this, I've heard this and we'll always hear it. The money is in the list. The more people you have on your list(s) the more money you will make.
It makes sense when you hear it. After all, when you boil it down to the essentials, sales is really a numbers game. So applying that mentality to your email list one would assume that the more people on your list means more emails get read, more links get clicked and more sales get made; right?
Well, sorta.
Here's Why It's a Myth: While it's true that if you have a large list you can make money with it (and in some cases effortlessly). It doesn't mean you automatically will make thousands of dollars a month. Why? Because it doesn't matter the list size. What matters is the quality of people on your list. I'd rather have a list of 300 qualified buyers as opposed to 30,000 freebie seekers.
NOTE: If you'd like to chat with me sometime, feel free to get on my Skype list. I offer free consultations to talk to you about what you're struggling with in hopes to turn your business up a notch. Just click the link and type in your name and Skype ID. http://skype.ctrl-alt-success.com.
Myth #4 – In Order to be a Marketing Coach, You Need to Have Experience Under Your Belt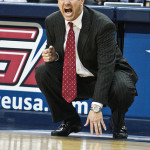 There's a good chance you've reached out to a coach or a mentor to help with your marketing endeavors. If you had the fortune of talking to a good/ethical one. They were more likely incredibly knowledgeable. Had credibility and were trustworthy.
You may be like me and genuinely have a passion for helping people. But you think to yourself, "I haven't even made a dollar online yet, how the hell am I going to help someone make money online?"
My friend…you're a LOT better than you think.
Here's Why It's a Myth: If you've been in ANY field you're promoting for more than 6 months. Guess what? You already have 6 months of experience compared to the absolute newcomer to the industry. Even though you haven't made a dollar online doesn't mean you can't help them create a squeeze page, set up an autoresponder or walk them through the steps to set up a blog.
In my early stages, I've charged people $100 to set up a blog for them.
Myth #5 – The Real Money is in Product Creation (Making Your Own Product)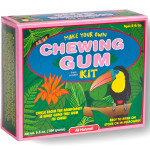 Making your own product to sell online seems like a no-brainer. You spend some time, write an eBook or design a system to help with a problem people are having. Market it and it's PUURRREEE profit for you. In fact, looking at the Warriorforum every WSO you see is a product created by someone. So it only makes sense that the real money is by doing the same thing right?
Here's Why It's a Myth: First and foremost. Creating your own product takes time and effort. If you want to make a successful product you need to make sure it has immense quality and value. Now, I'm not saying that making your own product is out of reach, what I'm trying to debunk is that the real money isn't in that alone. In fact, one of my mentors has no product of his own yet he made $40,000 in the first week of March.
At the end of the day, it doesn't matter if it's your product or someone else's product. The key components to making a large amount of money online are these: Traffic – A Good Product on the Front End – A Higher Ticket Back End Product that Provides Even More Value  and a Method of Communicating With Your Leads.
I hope most of this has made sense, I know it may be a lot to take in at this point, but I assure you making money online isn't difficult. It just takes a little effort. 🙂
If you found this article helpful or insightful, I'd absolutely love your feed back. Feel free to give me your opinion below in the comments section.
And if you're feeling REALLY saucy, add me to Skype. I always enjoy a good conversation and it never hurts to ask for advice. 😉
The following two tabs change content below.
Doug Johnson is the Founder of Ctrl-Alt-Success.com. He takes pride in helping people succeed in their marketing endeavors. If you're looking to generate more traffic, find additional revenue streams or just a shift in mindset, he can help. Add him to Skype at http://skype.ctrl-alt-success.com or give him a call: 563-277-7457
Latest posts by Doug Johnson (see all)